Bullseye Event Group is excited to announce Emmy-award winning sports reporter and ESPN SportsCenter lead anchor Jaymee Sire as the official emcee of the 2017 Players Tailgate at Super Bowl LI in Houston!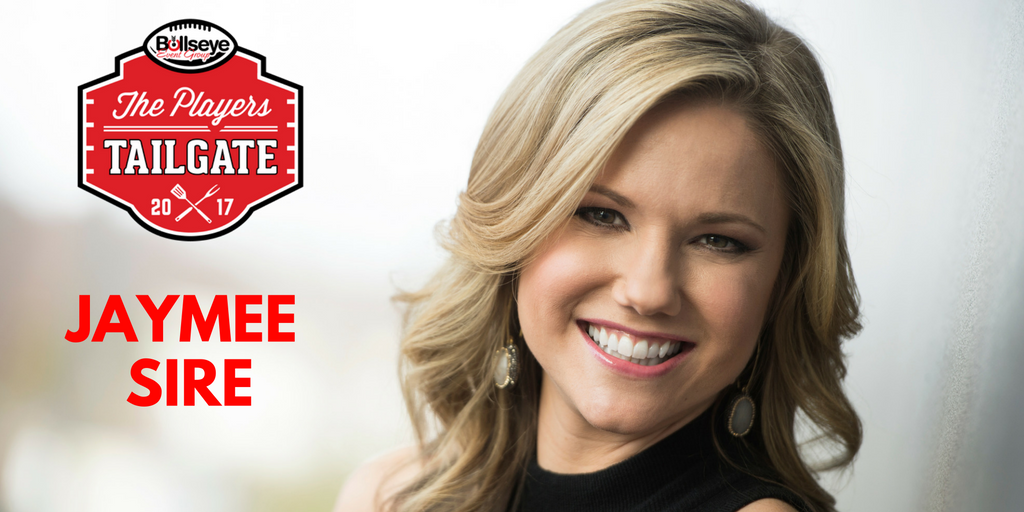 Lead anchor of ESPN's flagship morning show, SportsCenter AM, which airs Monday through Friday from 7 a.m. to 10 a.m. ET, Sire's Emmy-award winning style and signature have become synonymous with ESPN. Sire has also appeared on various other ESPN programming, such as NFL Live, NFL Insiders, Fantasy Football Now and College Football Live.
"We are so excited to welcome Jaymee to the Players Tailgate for the first time in 2017," Bullseye CEO Kyle Kinnett said. "An absolutely phenomenal host on SportsCenter, we knew she was the perfect fit for the biggest and best pre-game tailgate before Super Bowl LI."
Aside from her hosting and reporting duties at ESPN, Sire also has a passion for food. Sire was one of the hosts of the 2016 NYC Wine and Food Festival, and has described herself as a self-proclaimed "foodie," making Sire the perfect fit for the 2017 Players Tailgate at Super Bowl LI.
As the official emcee, Sire joins celebrity chefs Guy Fieri, Eddie "Fit Chef" Jackson and Aaron May as 2017 Players Tailgate guests, all combining to help create the biggest and best pre-game atmosphere in Houston. Hosted just 1.5 blocks from Super Bowl LI host NRG Stadium, the 2017 Players Tailgate is a premiere destination for football fans everywhere.
With over 25 NFL players and some of the biggest celebrities, Bullseye's 2017 Players Tailgate at Super Bowl LI will be the biggest and best pre-game tailgate in Houston. One of America's favorite chefs, Guy Fieri, will be returning to create the VIP menu, joined by chefs Eddie Jackson, Aaron May, Douglas Rodriguez, Reno Henriques, Rodolfo Valdes and Pete Blohme. Alongside Fieri at Super Bowl 50 in San Francisco, the 2016 Players Tailgate featured Fox Sports reporter and emcee Erin Andrews, Victoria's Secret model Adriana Lima, celebrity chefs May and G Garvin, over 25 all-pro NFL players and more.
Want to check the Super Bowl off your bucket list? Travel packages to Super Bowl LI in Houston are available now! Including some of the most luxurious hotels in Houston, a ticket to the 2017 Players Tailgate featuring America's favorite chef, Guy Fieri, and a ticket to the big game!