As exciting as the day of the Super Bowl will be, you'll want more. More Super Bowl, more football, more fun! Here are five things you and your crew can do in the hours leading up to Super Bowl Sunday to make the most of the great night that is, Super Bowl eve.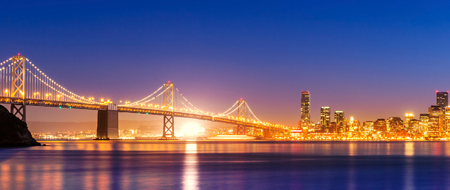 NFL Experience – Moscone Center
This will be the fourth year of The NFL Experience (NFLX). The Super Bowl experience has been better ever since! It's been dubbed "pro football's indoor interactive theme park." Football? Theme park? No matter your age, it's a great idea.
Compete with your friends with interactive games like an NFL field goal kicking contests and passing activities. Feel free to watch NFL Network broadcasts NFL Total Access and news updates while you're there. Take part in the opportunity to meet some of superstar players, old favorites and rookies. Also, go through the NFL's champions exhibit, showcasing Super Bowl rings, a replica Lomardi Trophy, jerseys and mementos from past Super Bowls and more.
Tickets to the NFL Experience are $35 for adults and $20 for kids 12 and under, this year it's driven by Hyundai.
Super Bowl City – Justin Herman Plaza
The history of Super Bowl City goes back to Super Bowl XLVI in Indianapolis. That was when the first Super Bowl City appeared. Nowadays, the host city's planning committee takes over a whole street area for an awesome fan village annually. This year, San Francisco's "Super Bowl City" will be in Justin Herman Plaza downtown. It's going to be great. It will be a big-city block party! This year, it will run for an extra weekend! The fan village will begin on January 30 and run all the way through Super Bowl Sunday, February 7. That gives you plenty of time to see the sights!
At the city, there will be local performances and unique food specialized to the bay area's style. In case you needed more incentive, Super Bowl City will be home to CBS Television Network's broadcasts all week (as well as ESPN) which is almost guaranteed to bring celebrities, players and special guests to the area!
It's a family-friendly event. Make it a must-visit, possibly even before Super Bowl eve. The atmosphere, combined with the uniqueness of San Francisco, bring the city to life and make it an unforgettable memory made with friends (football and friends.
"The Night Before" Concert featuring Metallica at AT&T Park
For the third year in a row, CBS Radio will host a "The Night Before" concert event. A pre-Super Bowl 50 kickoff concert, hosted at San Francisco's AT&T Park. Rock it!
The band, Metallica, local California natives, who have made a habit of playing concerts at AT&T Park, will be headlining the event. The band will also be joined by the Cage the Elephant!
Golden State Warriors vs. Oklahoma City Thunder
Maybe it's counterintutive to think of basketball during the Super Bowl. But why not watch some basketball to shake up all the football? This way you get as many sports as possible!
Stephen Curry and the NBA's defending world champions take the court that Saturday, February 6 against the duo of Russell Westbrook and Kevin Durant as the Golden State Warriors face off against the Oklahoma City Thunder. Could be fun! Visit one of the most electric arenas in the NBA and connect with one of the world's greatest fan bases. Because who says you can't mix your sports?
Grab Dinner at San Francisco's "House of Prime Rib"
Mmm. Steak. After a full day of sports, competitions and concerts, you're going to be starving. So head over to San Francisco's House of Prime Rib, which was voted #3 in Zagat's Top 20 Restaurants in the bay area, for a good meal.
It offers as much prime rib as anyone could ask for. Even more awesome is that it's carved directly in front of you at your table. Fresh salads are also spun in a mixing bowl at your service. That's just two of the premium services this top tier dining restaurant offers.
Their prime rib is all you can eat. Their lists of wines and cocktails is as long as a football field. So what could be better?
Interested in all of the activities above, but haven't booked your Super bowl 50 travel package yet? Get on it! Tickets will sell out faster the closer we get to the end of the NFL season. Inquire about a Super Bowl 50 travel package today!