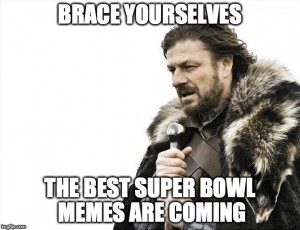 What makes the Super Bowl even better is the hilarious images that fans create during the Big Game. It was a great Super Bowl last year. And the funny memes only helped make it better! Here's hoping this year's game will keep us as entertained as the Seattle Seahawks vs. New England Patriots. Until then, let's take a look back at what we laughed out loud about last year.
We picked out our five favorite memes! Check 'em out!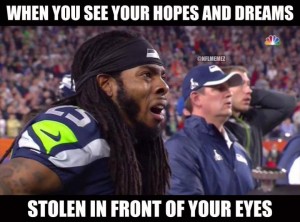 It's almost been a year, maybe you forgot about that painful moment, when we all thought the Seahawks were going to win. Then they made that terrible, terrible mistake. It wasn't just Lynch's hopes and dreams that were crushed. It hurt everyone who wasn't a Patriots fan to see the Seahawks lose like that.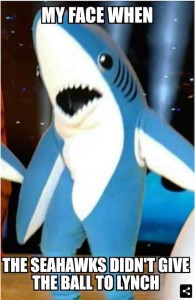 Katy Perry's halftime performance was great. But slightly overshadowed by the left shark. That slightly out of sync dancer who created a Twitter storm. That poor, poor shark. Speaking of things you may have forgotten about last year's Super Bowl, do you remember when the power went out for a few seconds? It was scary. We thought there may have been a problem with our TVs!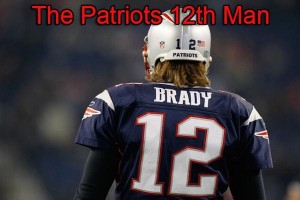 We get it, the Seattle Seahawks fans are the "12th man." But all those banners they were waving really made it look like they were cheering for Tom Brady. A sad little coincidence.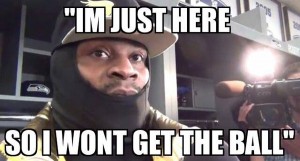 In case you forgot. There was a famous press conference last year. Where one player only attended so he wouldn't get fined. He didn't say anything except. "I'm just here so I won't get fined." It's sad how true this meme is now.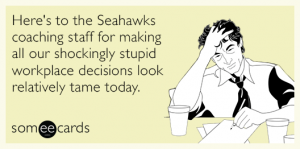 The Monday after the Super Bowl, it's always tough to get back to work. At least all the funny memes left us with a smile on our faces.
Did you laugh at least once? Are you smiling at least? Unless you're a Seahawks fan, then you're not smiling at much this year. Sorry about Lynch. If you want to forego watching the game on TV, you can always go in person! Tickets for Super Bowl 50 are still available! You can make memes with your own photos that way!