The Players Tailgate at the Super Bowl has been called the "greatest pre-Super Bowl party around," and at Super Bowl LI, the 2017 Players Tailgate was no different.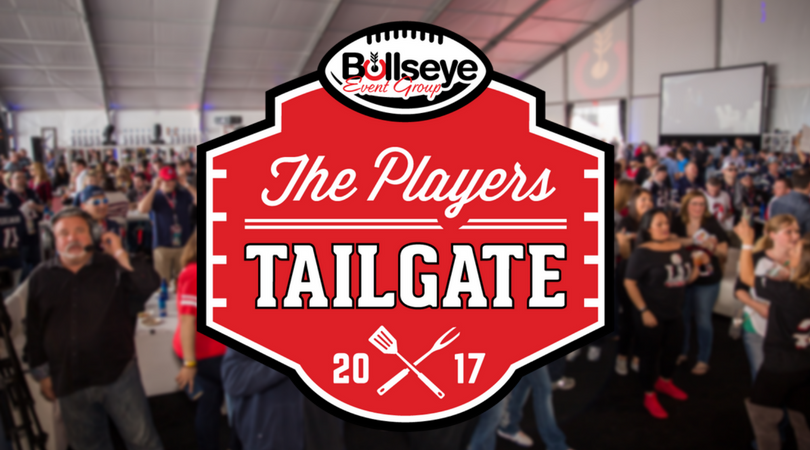 Bullseye's Players Tailgate offers fans the VIP experience of a lifetime, a chance to hang out with celebrity chefs like Guy Fieri, over 40 active players, eat from an incredible menu and drink some of the most iconic brands. A look at some of the best pictures and tweets from our incredible VIP fans, chefs and guests from 2017.
Emcee Jaymee Sire caught up with newly-crowned NFL Rookie of the Year, Dallas Cowboys quarterback Dak Prescott.
One name Twitter handles are the coolest. 😉 Great catching up with @dak at #PlayersTailgate! #SB51 https://t.co/XFyKbOR7Vh

— Jaymee Sire (@jaymee) February 5, 2017
Celebrity chef Guy Fieri and his son, Hunter, were joined by 2017 Miss America! 
With @MissAmerica and @HunterFieri #PlayersTailgate #Sb51 @Bullseye_Event pic.twitter.com/NMFxYL6JYy

— Mayor Guy Fieri (@GuyFieri) February 5, 2017
New England Patriots fans were out in full force! 
Partying with diehard PATS fan @the #playerstailgate #houston pic.twitter.com/FTyJJnve2F

— Craig N Thomas (@cno5strong) February 5, 2017
And plenty of selfies with the Players and Chefs! 
https://twitter.com/SIRLOSLive/status/828356084461039616
https://twitter.com/me__alley/status/828346614553182209
Making all kinds of football friends at the @GuyFieri #PlayersTailgate #abc13 #SuperBowl pic.twitter.com/CW11TFSyL2

— Pooja Lodhia (@PoojaOnTV) February 5, 2017
To see more tweets and pictures from the 2017 Players Tailgate at Super Bowl LI, click here.
To @GuyFieri, @Jaymee, DJ @IRIE, over 35 active players, and YOU, the FANS. Thank YOU, for an incredible 2017 #PlayersTailgate at #SB51! pic.twitter.com/6yKxUDi9jC

— Bullseye Event Group (@Bullseye_Event) February 6, 2017
Want to learn more about Bullseye Event Group's events such as the Players Tailgate at the Super Bowl, Gate 6 Hospitality at The Masters and more? Click here.