In the NFL's seemingly lengthy offseason, the first major step to returning to football is the 2017 NFL Scouting Combine in Indianapolis, Indiana. The combine, which will begin on February 28, is where players from the incoming draft class are invited to participate in working out for and interviewing with scouts, coaches and team executives ahead of April's NFL Draft. Here's are some of the players to be watching for at this year's NFL Combine.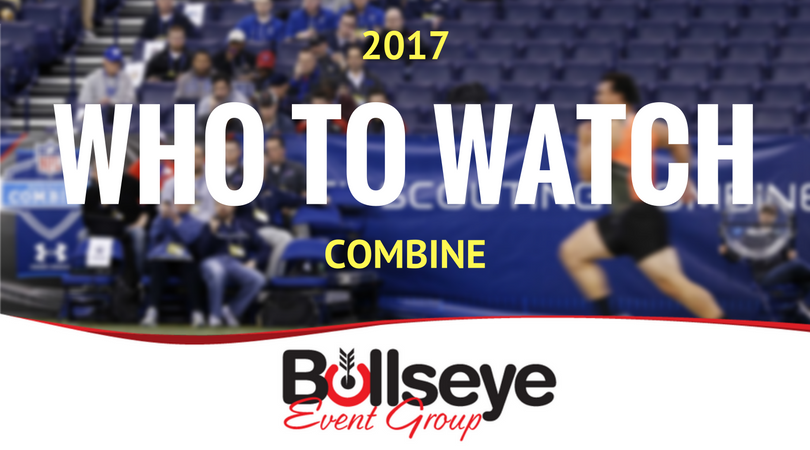 Myles Garrett, DE/OLB, Texas A&M
Considered by many to be the overall #1 selection in the upcoming NFL Draft, talented Texas A&M edge Myles Garrett's physical traits will be well on display in Indianapolis at the 2017 NFL Combine. Compared to former #1 overall pick and current Houston Texans edge Jadaveon Clowney, the pressure will be on the Cleveland Browns to select Garrett ahead of a much-needed quarterback, should the defensive edge perform well at the Combine.
Mitch Trubisky, QB, North Carolina
Much like previous years, there is no consensus #1 when it comes to the quarterbacking prospects of the 2017 NFL Draft. Trubisky, who passed for 3,748 yards and 30 touchdowns in 2016 at the University of North Carolina, is every bit as much deserving of that #1 QB slot as any. Despite being considered "short" by many NFL standards (see: Drew Brees and Russell Wilson), Trubisky's 6'1″ frame might be a problem for many teams when making the decisions. A strong showing at the Combine could change that perception.
Deshaun Watson, QB, Clemson
Sporting an incredible resume from his time at Clemson, quarterback Deshaun Watson boasted a 28-2 record over the last two NCAA Football seasons, two consecutive Davey O'Brien awards as top quarterback in the NCAA, three College Football Playoff victories in four tries, and the 2016 College Football Championship, a victory over powerhouse Alabama in January. However, most scouts have Watson ranked behind both Trubisky and Notre Dame quarterback DeShone Kizer, as Watson seemingly struggled with turnovers and his showing of raw athleticism over the years. Now, with a chance to match his physical traits with his college resume, Watson has an opportunity to shine at the NFL Combine and rise among the mock drafts.
DeShone Kizer, QB, Notre Dame
Ranked ahead of Watson and Trubisky by NFL Network's Mike Mayock, former Notre Dame quarterback DeShone Kizer sports a physical style that many teams might find attractive in a young prospect. However, whether or not Kizer goes in the first round much depends on what draft "expert" you're talking to. Coming off of a rough 2016 campaign with Notre Dame that saw a sub-60 percent completion percentage and a 4-8 record, Kizer has the most to prove of the quarterbacking corps at the NFL Combine.
Leonard Fournette, RB, LSU
A big running back at 6'1″ and over 230 pounds, Leonard Fournette is thought by many to be the best running back of the 2017 draft class. However, a strong combine, specifically the 40-yard-dash, could benefit the running back in silencing some of his critics from his college years. Opting to skip his team's 2016 bowl game in favor of focusing on his upcoming professional aspirations, Fournette ended his LSU career with 3,830 yards, 42 touchdowns, and an LSU record 6.2 yards per carry in just 32 games as the team's starting running back.