Merely weeks away from the "Run for the Roses," who are the favorites to win the 2017 Kentucky Derby at Churchill Downs?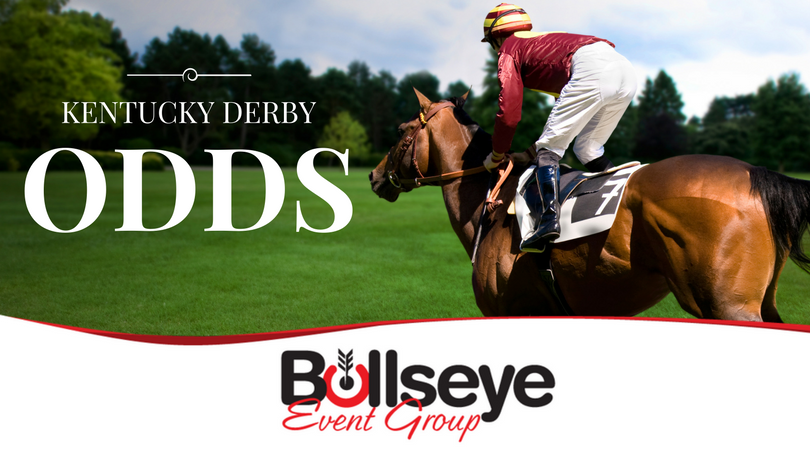 Deemed the "Run for the Roses," due to the large wreath given to the race winner, the 2017 Kentucky Derby will take place on May 6 from Churchill Downs, Kentucky. The first leg of horse racing's famed "Triple Crown," the Kentucky Derby brings a famed history and timeless tradition to horse racing fans and bettors everywhere.
Just a few weeks away from the big race, oddsmakers at Sportsbook.ag have begun to offer fixed odds for the race on some of the horses that could potentially be a part of the 2017 Kentucky Derby.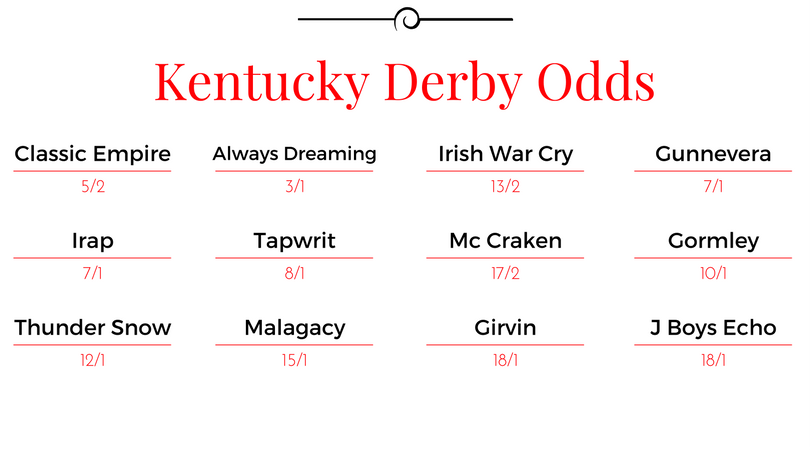 Odds are subject to change, updated on 4/19/2017 at 8:50 a.m. ET
Is your favorite on the list? Who do you think will take home the famed wreath of roses and begin their journey toward a potential Triple Crown?
Get your tickets now for the 2017 Derby Launch Party hosted by Guy Fieri! Kick off Kentucky Derby weekend at Tavern on Fourth on Friday night, May 5, with a five-star buffet, entertainment from the iconic DJ Irie, celebrity guests, chefs and more. Get your tickets today.