2017 Derby Launch Party at the Kentucky Derby
May 9th, 2017 by Bullseye Event Group
On May 5, the night before the 143rd Kentucky Derby, Bullseye Event Group hosted the 2017 Derby Launch Party, hosted by celebrity chef Guy Fieri. All-pro athletes, celebrities and more came out to kick off Kentucky Derby weekend in style. A recap of the first official Derby Launch Party from 4th Street Live!
For more images from the Derby Launch Party, head over to our Facebook page!

The crew from fast-rising sports media company Barstool Sports, along with Barstool Heartland COO and former Indianapolis Colts punter Pat McAfee were in on the action! 
Guys… @Bullseye_Event loves America.. I'm a fan of that.. also.. we haven't met Guy Fieri yet.. @nickmaraldo is a BIG fan pic.twitter.com/ZxQgs9BTpL

— Pat McAfee (@PatMcAfeeShow) May 6, 2017
#DerbyLaunch Party! Let's go! pic.twitter.com/W5JL69Q7lI

— Todd McComas (@toddmccomas) May 6, 2017
Of course, plenty of selfies with the man himself, celebrity chef Guy Fieri. 
First time at the derby! Having a blast at Guy's party! #DerbyLaunch pic.twitter.com/5VDeGaixtr

— Nathan Jett Morris (@morris_jett) May 6, 2017
#DerbyLaunch pic.twitter.com/e5HwVV4pGG

— Jody Reichel (@jodyreichel) May 6, 2017
Guy Fieri was super cool #DerbyLaunch #4thStreetLive pic.twitter.com/yhq5FuwmME

— Lachlan McLean (@LachTalk) May 6, 2017
Plenty of celebrity guests and all-pro athletes!
Cincinnati Bengals tight end Tyler Eifert (middle-right) and Dallas Cowboys offensive lineman Zack Martin (far left)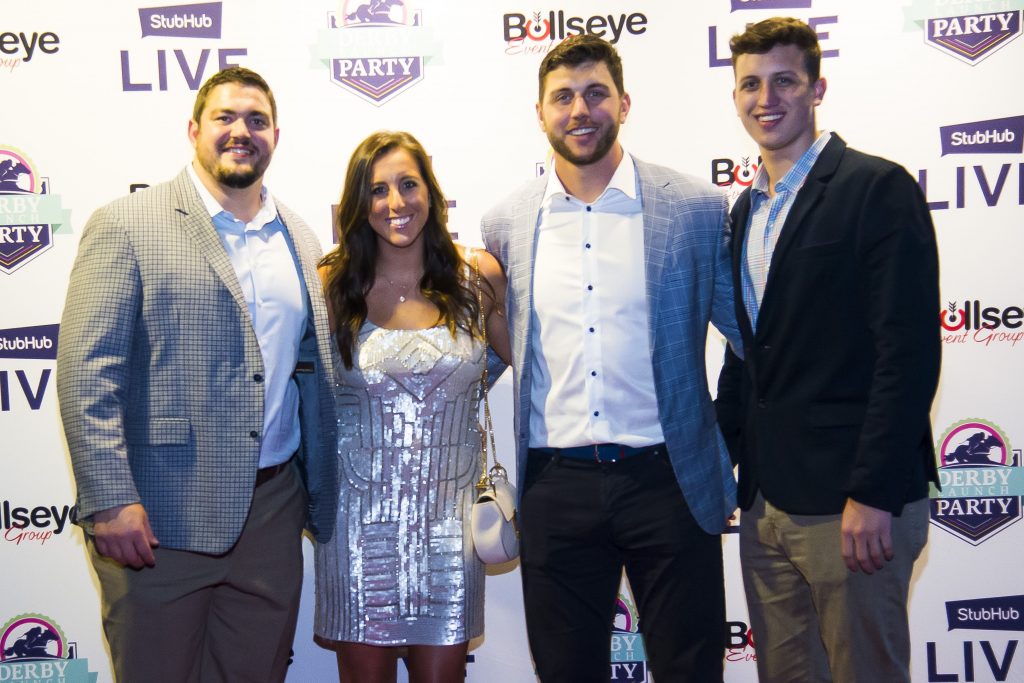 Atlanta Falcons linebacker Vic Beasley (right)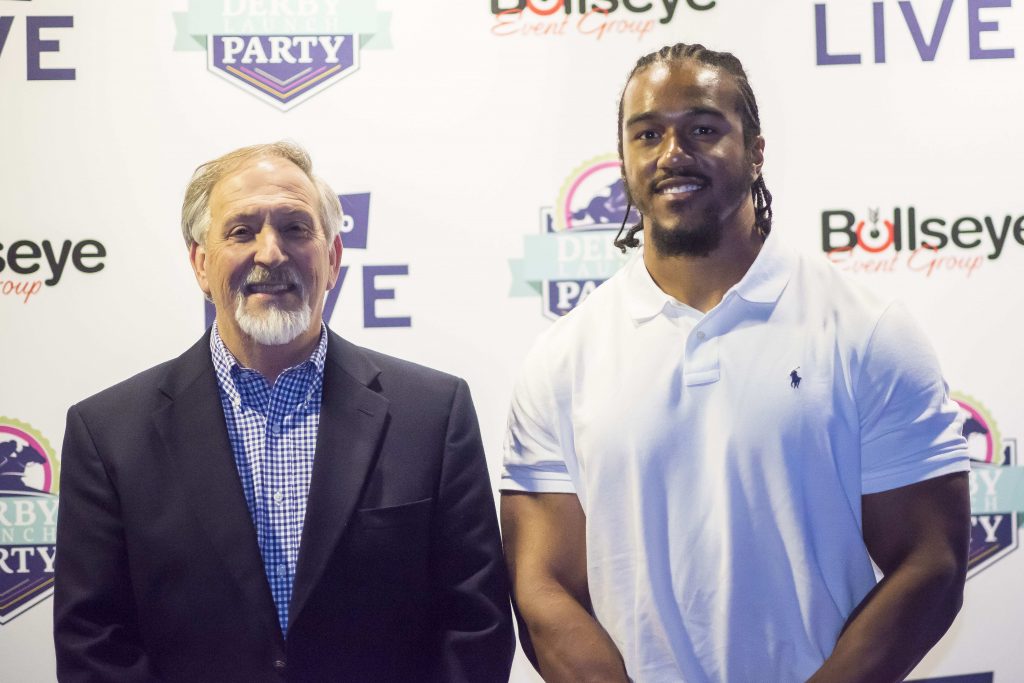 And the FOOD! 
#derbylaunch #smokehouse pulled pork sliders #sogood pic.twitter.com/64T5nCx3Pi

— Kari Donahue (@KariDonahue) May 6, 2017
Have you tried the 'PRIME TIME' Prime Rib from @GuyFieri and @a_may yet? #DerbyLaunch pic.twitter.com/byTGlyhqpc

— Bullseye Event Group (@Bullseye_Event) May 6, 2017
If you're headed to tonight's #DerbyLaunch Party, be sure to swing by and get yourself a taste of genuine Kentucky bourbon! pic.twitter.com/WMylxJ09Gm

— Bullseye Event Group (@Bullseye_Event) May 5, 2017