As the dust settles behind the 2016 Players Tailgate, we take look back at the most amazing year yet!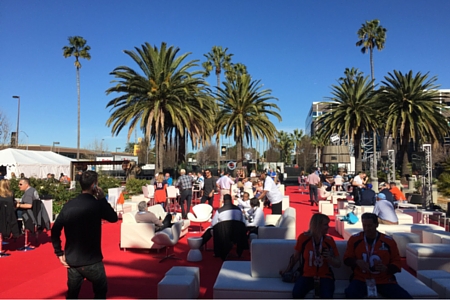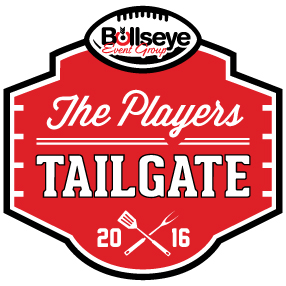 The 2016 Players Tailgate took place on February 7, 2016, in the parking lot of the Hyatt Regency in Santa Clara, California. The purpose of the Players Tailgate is to provide guests with not only an out of this world culinary experience, but to also allow guests the opportunity to mingle with NFL players and celebrities alike. The 2016 Players Tailgate proved to be Bullseye's best tailgate yet, featuring everyone from NFL Pro Bowlers to supermodel surprise guests! Let's take a look at what made the 2016 Players Tailgate the best tailgate in San Francisco!
The Chefs
The Players Tailgate in 2016 featured the biggest culinary lineup yet! Guy Fieri, Aaron May, Beau MacMillan and G Garvin led up a full staff that provided five-star food to the guests. The lineup included and super steak sandwich station, a 16-foot nacho bar, a "KILLER raw bar," as Guy Fieri put it, and a premium open bar to all of our guests!
This all-you-can-eat all-star smorgasbord of food was so delicious, many guests were saying the food was "worth every penny."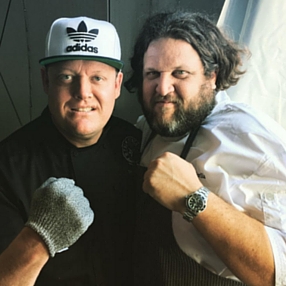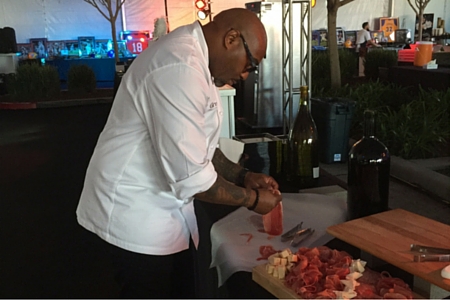 The Players
The players attending this year's 2016 Players Tailgate were better than ever! This year's tailgate had nearly 30 players in attendance, ranging from Super Bowl champions to retired players.
The lineup of players included everything past Super Bowl champions to role players. Shane Vereen, former New England Patriot and current New York Giant, Indianapolis Colts Vontae Davis and Matt Overton, Kansas City Chief Jamaal Charles, New Orleans Saint Cameron Jordan, and so many others were all in attendance! The players were on hand to eat and hang out with guests all afternoon!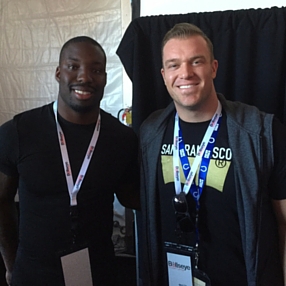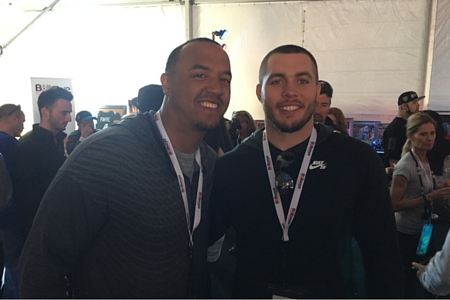 The Celebrities
The VIP celebrities that attended this year's Players Tailgate were unbelievable! Aside from our crew of celebrity chefs and players, we had Fox Sports sideline reporter Erin Andrews on hand to emcee the event! Andrews did player interviews and interacted with the crowd throughout the entire tailgate.
Aside from Andrews, we had a surprise appearance from Victoria's Secret angel Adriana Lima! Adriana was on stage speaking with Erin Andrews and taking pictures with fans! Among some of the other celebrity guests, we had Maria Menounos from E! News, rapper Ludacris and more!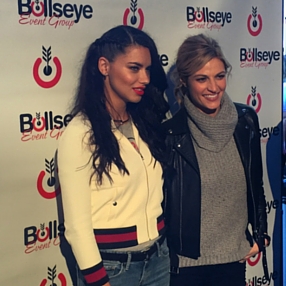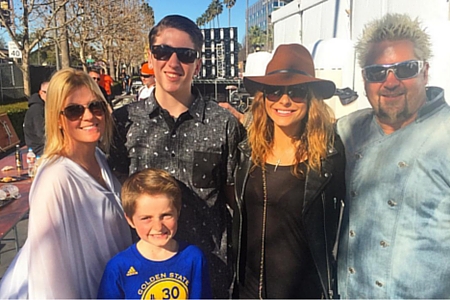 The Food
The 2016 Players Tailgate showcased some of the most exquisite pregame tailgate food known to man! The lineup included a super steak sandwich station, a 16-foot nacho bar, a whole hog roast for barbecue and other pork delicacies, a complete raw bar and an open premium bar for all of our over-21 guests.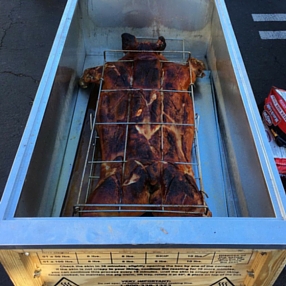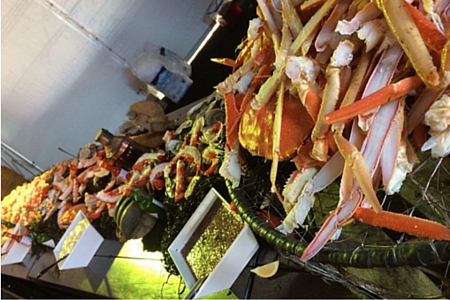 Want to check out more Players Tailgate action? Follow us on Twitter and Instagram, @Bullseye_Event, as well as following the hashtag #PlayersTailgate for posts from all of our wonderful guests!
To say the 2016 Players Tailgate was a success would be an understatement. Thank YOU, the guests, for making this year's Players Tailgate the best tailgate on the planet! Don't worry, we are already hard at work to ensure next year's tailgate is better than the last. See you in Houston in 2017!