2015 Tailgate News: Morton's Steakhouse Official Food Provider for Colts VIP Tailgate
July 1st, 2015 by Bullseye Event Group
Bullseye Event Group is proud to announce that Morton's Steakhouse is the official food provider for the VIP Colts Pre-Game Tailgate. The tailgate's premium buffet will be provided by Morton's steakhouse throughout the 2015-2016 season.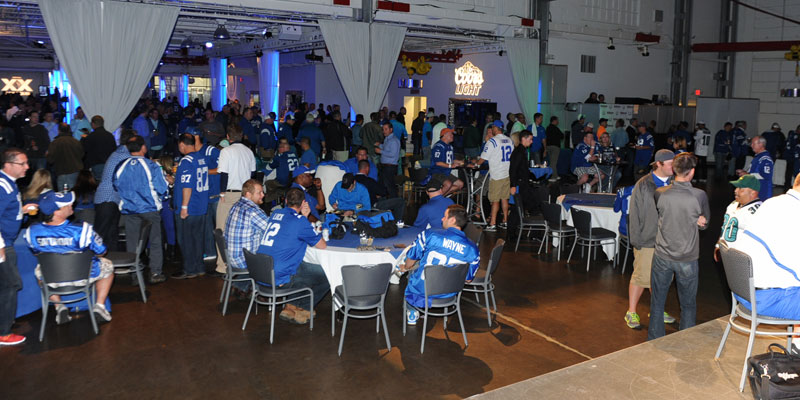 The Colts VIP Tailgate features:

Premium food buffet provided by Morton's Steakhouse
Menu includes: Morton's 6oz fillets, pulled pork sliders, prime cheeseburger sliders, parmesan truffle fries, chili, cornbread and key lime pie.
Open, top-shelf cocktail bar hosted by Jim Beam
Open beer and wine bars featuring bottled beer and bottled wine from Miller Coors and Heineken
Visits from Colts cheerleaders, former Colts players and NFL alumni
Climate controlled lounge seating with soft leather couches
Live broadcast site of ESPN 1070's The Fan with JMV and Big Joe Staysniak for 3 hours leading up to kickoff
Pre-game HD TV coverage
VIP Game day parking available
Live Auction on Amazing Signed Indianapolis Colts memorabilia
The VIP Tailgate presented by Bullseye Event Group will be located at The Crane Bay event center. Tickets for the 2015-2016 VIP Tailgate are available for purchase at BullseyeEventGroup.com.