2023 Players Tailgate Arizona
Doors open at 12:00 pm
The Players Tailgate is rated the #1 event to attend 7 years in a row on Super Bowl Sunday.
Purchase Players Tailgate Tickets
You do NOT need a Super Bowl Ticket to get into the Players Tailgate. Parking is not included with tailgate ticket.
About the Tailgate:
Bullseye Event Group's exclusive Players Tailgate before the Super Bowl has earned the reputation as the best pre-game experience, where over 50 active NFL players, celebrities and guests eat, drink and get entertained before the big game. Described as a culinary experience in itself with Americas top chefs, The Players Tailgate features live performance by DJ Irie, open premium bars and all-you-can-eat dining with gourmet dishes prepared by 10+ Celebrity Chefs.
The Venue:
YOU CAN'T GET ANY CLOSER TO STATE FARM STADIUM!
The 2023 venue for The Players Tailgate, is located on the grounds of the Tanger Outlet property. An open-air venue along with red carpet to transform the space into a once-in-a-lifetime tailgating experience and State Farm Stadium as the backdrop. The Tanger Outlet property borders State Farm Stadium.
You do NOT need a Super Bowl Ticket to attend and all ages are welcome.
Past Chefs & Headliners: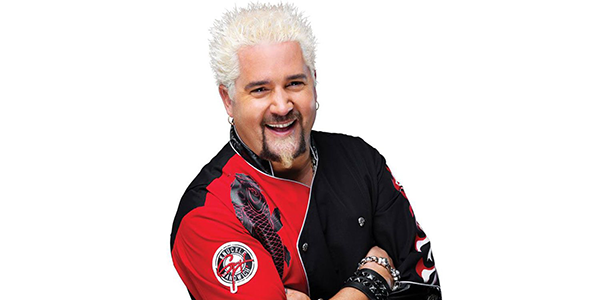 Guy Fieri: Host & Celebrity Chef for the 2016-2020 & the 2022 Players Tailgate Los Angeles
Guy Fieri, brought his signature recipes and style as the headliner to an exclusive all-you-can-eat menu for The Players Tailgate attendees in Los Angeles for the 2022 Super Bowl. This was Guy's sixth Players Tailgate serving as our host and Chef (2016-2020 & 2022) and each time he has upped the menu! Guy Fieri can be seen on television almost every day on the Food Network. His shows include Diners, Drive-Ins and Dives, Guy's Big Bite, Guy Off the Hook, Dinner: Impossible, Guy's Grocery Games, Rachael vs. Guy: Celebrity Cook-Off, The Next Food Network Star, Ultimate Recipe Showdown, The Best Thing I Ever Ate and Minute to Win It, just to name a few.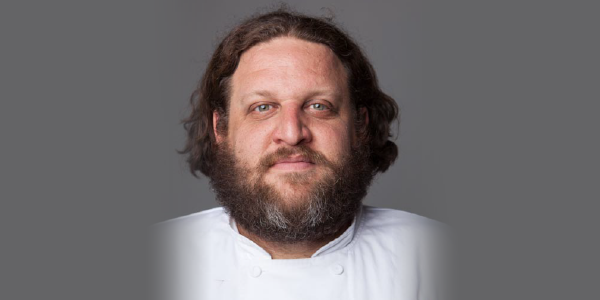 Aaron May: Celebrity Chef for 2015-2023 Players Tailgate
Head of all Culinary for Bullseye Event Groups 10 official tailgates
Chef Aaron May a top chef in America can prepare an incredible meal for 2 to 200 people, in order to considered one of the best caterers in America you need to be able to create a meal for 2200 and have it as good as that meal for 2 to 200. That is why Aaron May is considered the BEST caterer in the US. Aaron has been part of The Players Tailgate for the last 5 years. Chef Aaron May has ownership in Bullseye Catering Group where he makes his awesomeness available to you. Chef May is classically trained in Paris at the Ecole Ritz Escoffier and is inducted into the Arizona Culinary Hall of Fame in 2010 as a "Chef Extraordinaire." He has been featured on Food Network's wildly popular Diners, Drive-Ins and Dives and TLC's Best Food Ever. Chef May has garnered attention from national publications such as Food & Wine, Condé Nast Traveler, Sunset Magazine and USA Today. Given his passion for food and irrepressible creativity, is why he is considered one of the top caterers in America.
Todd English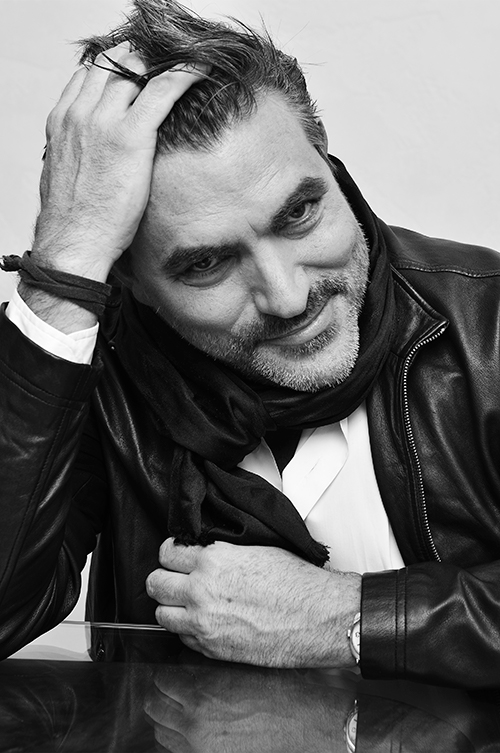 Todd English is a renowned chef/restaurateur. He is a four-time James Beard Award winner and inductee into the James Beard Foundation's "Who's Who in Food and Beverage in America." Todd has authored six critically acclaimed cookbooks, created the record-breaking housewares line, The Todd English Collection, and hosted the Emmy-nominated and James Beard award winning series Food Trip with Todd English. Todd English Enterprises includes over twenty innovative restaurants spanning the country and abroad, opening the first restaurant, Olives, in 1989. Other concepts include Figs, Todd English Food Hall, Tuscany, Bonfire, Todd English P.U.B, bluezoo, MXDC, and Todd's in Palm Beach.
Antonia Lofaso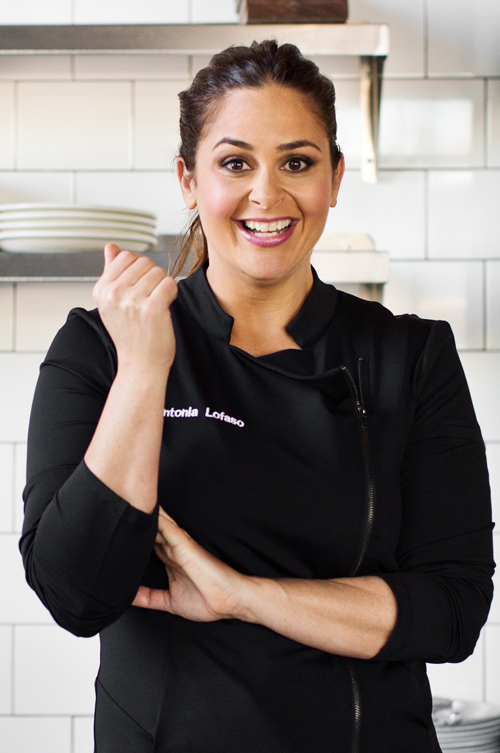 Antonia has measured her success by her innate ability to understand her audience. She apprenticed under culinary legends and absorbed their sophisticated techniques. After rising quickly through the ranks at Wolfgang Puck's Spago. Antonia has quickly become one of America's most beloved chefs and is best known for her roles on Top Chef, CNBC's Restaurant Startup, Cutthroat Kitchen, Iron Chef America, Best Thing I Ever Ate and most also on, Food Network's Guys Grocery Games.
Burt Bakman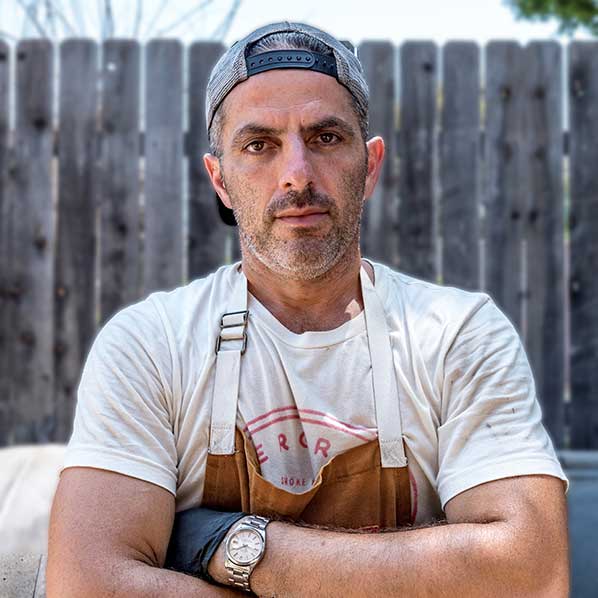 It begins deep in the heart of Texas, where Burt Bakman, an Israeli immigrant, found his calling to be a pitmaster. A quick business trip to the Lone Star State instead turned into a chance exploration of barbecue at its source, fostering a lifelong obsession in him to perfect the craft. Not a man to settle for second-best, Bakman determined to become one of the "greats" at smoking meat. When you sit down at SLAB and taste the marbled brisket for the first time or strike up a conversation over a shared plate of food, you'll know this experience has been worth the wait.
Michael Voltaggio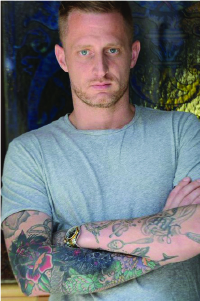 Chef Michael Voltaggio was a finalist for the James Beard "Best New Restaurant" award in 2009 and winner of Bravo's Top Chef. He has established a reputation for "serious" food that is playful, visually stunning and flawlessly executed. He recently opened his first signature restaurant in Los Angeles, called Ink . Alluding to the idea of permanence, Ink endeavors to create an indelible impression with flavor profiles that are inspired by the myriad of cultures that make up the city of Los Angeles. Thusly, he describes the food at Ink as "modern Los Angeles cuisine" and aspires to create an experience that will repurpose the term "fine dining" for Angelenos.
Rocco Whalen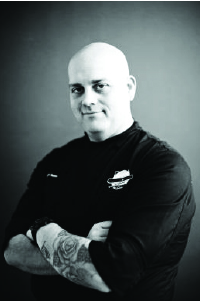 Rocco Whalen, if nothing else, is wrapped up in the love of cooking: the idea and vitality of it, the doing of it, the invention and sustainability of it, the day-to-day enrichment of it, and, ultimately and significantly, the memory of learning all about it from his Mother. All combine as convictions he affectionately shares with regulars and first-timers who dine at his remarkable restaurant, Fahrenheit in historic Tremont, a scone's throw from downtown Cleveland. Rocco opened Fahrenheit in 2002. It is contemporary American cuisine, always in a state of flux and perfection. It was a hit from the get-go. After 13 years, it still is: it never fails to impress.
Leonard Botello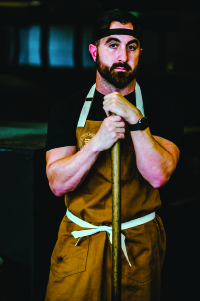 Leonard Botello IV is the owner and pitmaster behind critically acclaimed TRUTH BBQ. Botello opened the original TRUTH BBQ Brenham in a small shack off a rural highway that runs between Austin and Houston in the summer of 2015. Armed with a used Klose pit, and as a complete unknown in the BBQ world, Botello surprised the industry in 2017 when TRUTH BBQ landed the number tenspot on the coveted Texas Monthly's Top 50 Texas BBQ Joints list. An expert in the art of live fire cooking, Botello is known for his authentic Central Texas-style barbequeand his relentless attention to detail. Obsessedwith the perfect cook, Botello spent years sleeping next to his smokersbefore heading inside the restaurant to servethe line that had queued outside. Botello putshis own twist on traditional recipes, creating dishesthat are seemingly simple but unexpectedly delicious to guests.
Brooke Williamson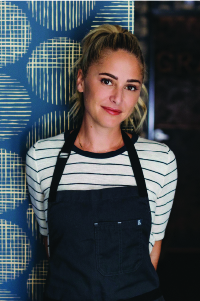 Born and raised in Los Angeles, California, Brooke Williamson has carved out an impressive résumé full of leading roles and professional achievement, such as being the youngest female chef to ever cook at the James Beard House, winning Bravo's "Top Chef" Season 14 in Charleston, and most recently, being crowned the first winner of Food Network's "Tournament of Champions" in spring 2020.
Nyesha Arrington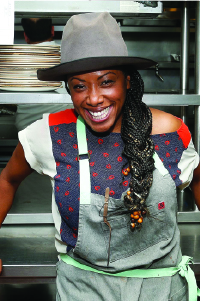 Chef Nyesha J. Arrington has been in love with the kitchen since cooking alongside her Grandmother at a young age. Born in Southern California, Arrington was introduced early to diverse foods such as bulgogi, octopus, and homemade kimchi during the first stages of life which these experiences infinitely shape Arrington's palate development and her ideas about cooking and culture. By integrating flavors and techniques from around the world, Arrington is able to create a global style that is both personal and unparalleled. A graduate of the Art Institute of California in Los Angeles, Arrington draws from a fine dining background and has worked with the legendary French chef Joel Robuchon and Melisse. The late Jonathan Gold placing both of her California restaurants in the "Best 101 of Los Angeles". She is currently the host of the hit show on Fox, Next Level Chef.
2022 Players Tailgate Menu 
Guy Fieri:
Crispy Fried All Natural Tenders with Signature Sauce Bar
Chef Aaron May & Chef Danny Vargas:
Meat District OG Brisket Short Rib Double Cheeseburger
Todd English & Chef Belle English:
Ra Ra Rocking Raw Bar featuring Fresh Oysters, King Crab, Shrimp Ceviche, Tuna Tartare, Lobster and Caviar
Bullseye BBQ Midway:
Pitmasters Stan Hays, Burt Bakman, Walt Sterling & Leonard Botello IV Brandish Brisket, Baby Back Ribs, Grilled Red Shrimp and Classic BBQ sides and Fixin's
Michael Voltaggio:
Baked Crab and Shrimp Roll with Yuzu Koshu Mayo and Shrimp Chips
Rene Andrade:
Octopus Sonoran Style with Birria
Wasabi Bros – Rocco Whalen and Dave Feimster:
Chicken Lemongrass Meatball Bahn Mi
Brian Archibald:
Ribeye Tataki
Antonia Lofaso, Brooke Williamson & Nyesha Arrington:
Boozy Sundae Bar – Featuring Fresh Soft Serve, Scratch Made Churros, Dipped Marshmallow and Toffee
Tyler Malek:
Ice Cream Tots – French Fry Ice Cream, Single Origin Chocolate, Chicharrones, Mustard Custard Dipping Sauce
Craig's Vegan Ice Cream
Premium Bar:
Players Tailgate guests will be able to choose from the premium beer, wine and spirits options.
VIP Cabanas:
The 2023 Players Tailgate will feature limited inventory of reserved VIP Cabanas for parties of 12.
VIP Reserved Cabana for 12 includes:
Twelve (12) Players Tailgate tickets with VIP Reserved Cabana Access
Dramatic views of SOFI Stadium
One (1) Leather couch and one (1) table
Four (4) leather chairs
Meet & Greet with player at your private cabana
Photo with player and your group in your cabana
Hors D'ouvres
Dedicated bottle service with the following beverage package:

Two (2) Bottles of Premium Vodka
One (1) Bottle of Premium Tequila or Whiskey and Mixers (soda)
Two (2) Bottles of 1849 Champagne
Premium bottled beer selection of your choice
Bottled water

VIP Hostess for Cabana
Players Tailgate Emcee:
Sage Steele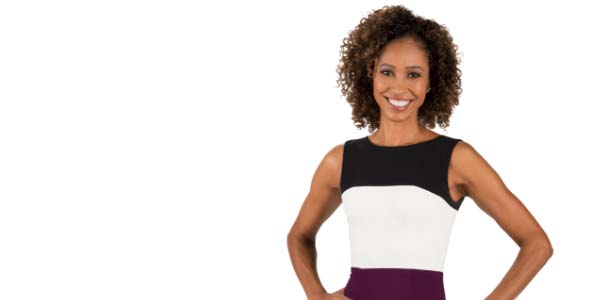 We take great pride in selecting the Tailgate Emcee for each Super Bowl. When you have had Michael Strahan, Erin Andrews, Lindsey Czarniak, Jaymee Sire and Charissa Thompson as your previous Emcee's, you have big shoes to fill. Historically we take our time to find an emcee who is on top of their game and one we feel our Players Tailgate guests enjoy. Coming back this year for our 2022 Emcee for the Players Tailgate is none other than Sage Steele.
Sage Steele is one of ESPN's most popular and respected commentators, currently serving as the anchor for the 6 p.m. ET SportsCenter with her co-anchor Kevin Negandhi. Steele also serves as the lead host for SportsCenter on the Road.Steele's lead role for SportsCenter on the Road includes on-site, day-long and pre-event coverage for the biggest sports events of the year, including the NBA Finals, the Super Bowl, World Series, the Masters, the College Football National Championship and many more. Steele was named SportsCenter on the Road host in September of 2016. Steele showed her great range in sports by formerly hosting NBA Countdown on ESPN and ABC for four seasons/ For five years prior to the NBA assignment, Steele was a full-time host of SportsCenter ESPN's flagship show, and had previously contributed to ESPN First Take, Mike & Mike in the Morning, and SportsNation. Steele hosted SportsCenter's daytime coverage of the NBA Finals in 2012 and 2013, and has covered every NBA Finals since 2012.
2022 Players Tailgate DJ Headliner: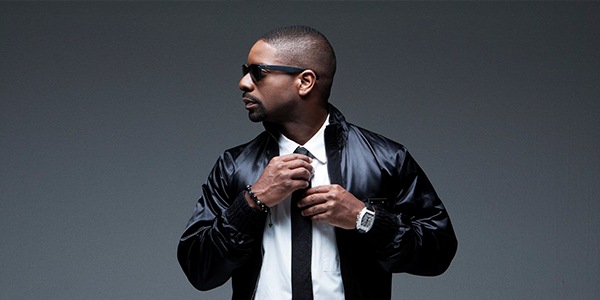 Official DJ of the Players Tailgate
As the first professional sports franchise DJ in the United States, DJ Irie is the official DJ of some of the most iconic brands in the world, such as Carnival Cruise Lines, the Miami Heat, Target, Mountain Dew Kickstart, Evian, Jamie Foxx and more, making himself one of the most established DJ's in the industry. At the 2017 Players Tailgate at Super Bowl LI, DJ Irie provided his world-class entertainment to help set the stage for the biggest and best pre-game tailgate in Houston before Super Bowl LI. In 2018 DJ Irie was donned "The Official DJ" of the Players Tailgate and holds that title each year.
Charitable Partners: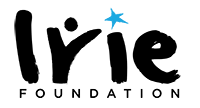 Irie Foundation works year-round to improve and create a positive impact on the lives of South Florida's at-risk youth. Through a number of proactive initiatives, we are committed to helping kids get on the right track and strive for successful futures. Currently in the process of building the all new Irie Rhythms Academy, a state-of-the-art music and technology center where children will have the opportunity to take part in music lessons, learn the art of photography, radio broadcasting, film, and the structure and processes of a professional recording studio at no cost to them.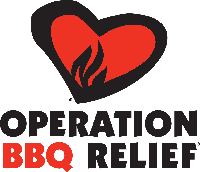 Operation BBQ Relief responds to natural disasters and other situations to help feed displaced residents and emergency personnel. The Players Tailgate is proud to partner with Operation BBQ Relief in cooking our Memphis Style slow smoked baby back ribs portion to our menu and bringing much needed awareness to what Operation BBQ Relief does for our Country in a time of need. As a charity of our choice a portion of the proceeds will help fund Operation BBQ Relief and families when disasters hit.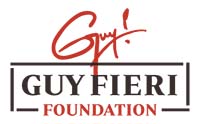 The Guy Fieri Foundation uses food, cooking, and education to support, uplift, and encourage our communities. Starting in 2011 with a simple idea of teaching the next generation of chefs how to cook, the Guy Fieri Foundation has expanded to programs that have supported first responders through disaster relief, celebrating our local heroes and saluting our military and veterans.