Super Bowl LIII Atlanta Georgia
Sunday, February 3, 2019
The NFL has announced that Super Bowl LIII will be played in Atlanta on Sunday, February 3, 2019
Atlanta will be the host city of Super Bowl LIII in 2019 at the new Mercedes-Benz Stadium.
The announcement was made in Charlotte, North Carolina, at the at the NFL owner meetings.
"We're thrilled to show off Atlanta in 2019 for Super Bowl LIII," Arthur Blank owner of the Atlanta Falcons said. "Mercedes-Benz Stadium will be unique, not only in America, but throughout the world. We think it's a great host stadium before the Super Bowl and we love it being in downtown Atlanta."
This will be the third Super Bowl hosted in Atlanta. The first two were in 1994 and 2000.
The Super Bowl LIII will take place in the Mercedes-Benz Stadium $1.4 billion retractable-roof stadium.
Book your packages now! Hotels in downtown Atlanta are going to be harder to find than the Super Bowl tickets themselves!

Request Additional Information
Super Bowl 53 Travel Packages
Mandarin Oriental, Buckhead Atlanta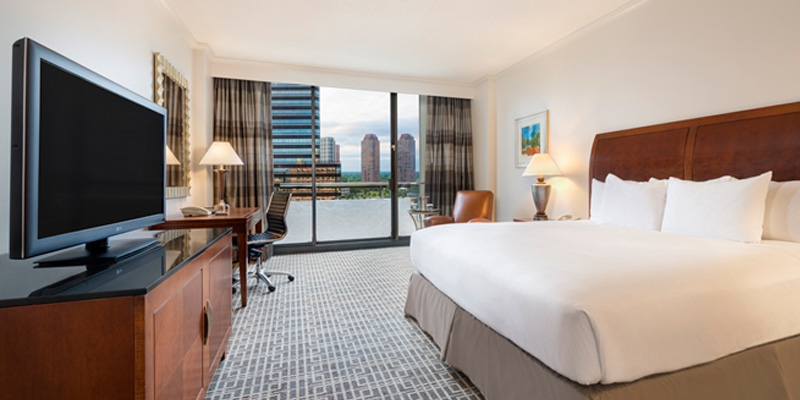 Blending contemporary style with classic luxury, Mandarin Oriental, Atlanta is a five-star hotel with irresistible Southern charm. With beautiful rooms, a superb restaurant and an elegant spa, The Mandarin Oriental offers the perfect base from which to explore the city and have the most unbelievable Super Bowl experience. With only 117 World Class rooms this is the premier hotel in Atlanta all with luxurious interiors and large bathrooms.
Enjoy five-star Southern living in the sumptuous surroundings of Mandarin Oriental, Atlanta. With a fabulous setting, luxurious facilities and a peaceful, private garden, Mandarin Oriental, Atlanta offers the ultimate in serene city style.
Enjoying wonderful views of private gardens or the city skyline, Mandarin Oriental, Atlanta offers five-star luxury in a fashionable Buckhead setting. Within walking distance of many of the city's most famous sights, our spacious hotel accommodation and fantastic facilities are truly world-class.
Within easy reach of Atlanta's main business addresses and leisure destinations, we enjoy a prestigious setting in one of the city's most favored neighborhoods.
Super Bowl 53 Mandarin Oriental Package Includes:
Three (3) night deluxe accommodations at The Mandarin Oriental; Check in Friday, February 1, 2019 / Check out Monday, February 4, 2019
Super Bowl LIII game ticket: Upper Level End Zone (Ticket upgrades available)
Super Bowl Players Tailgate ticket: Admission into The Super Bowl Players Tailgate pre-game party. Tailgate highlights include: Open premium bar, 5-star food menu created by multiple Celebrity Chefs, 25+ active NFL players in attendance, walking distance to Mercedes-Benz Stadium.
Super Bowl gift bag
Round trip game day transportation to Mercedes-Benz Stadium