Super Bowl Tickets for 2018
Experience Super Bowl LII in Minneapolis, Minnesota
Request Super Bowl LII Ticket Pricing
Bullseye Event Group is your trusted source for the best seat locations and ticket prices and the best hotels anywhere online WITH NO CHECK-OUT OR HIDDEN FEES. Our experienced sales staff are standing by ready to answer your questions and find you the best options based on your preference and budget.
We are proud to offer an exclusive fan experience that includes tickets to Super Bowl 52, the exclusive Super Bowl Players Tailgate, specific ticket categories available for every level of U.S. Bank Stadium, access to exclusive Super Bowl parties and much more. Here at Bullseye, we're ready to give you the complete game day experience with Super Bowl tickets, Super Bowl village events, tailgate parties, and more!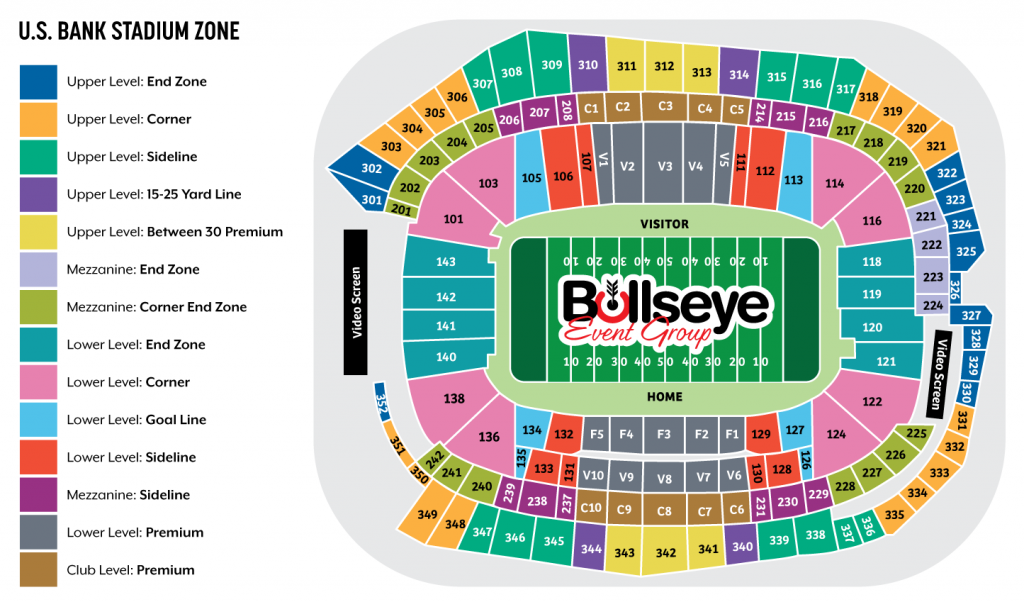 If you're looking for the complete game day experience, Bullseye Event Group has you covered with the best deals on 2018 Super Bowl tickets, Super Bowl events, exclusive tailgate parties, and more.
Our Players Super Bowl Tailgate pre-game party is the premier pre-game experience. Our list of 35+ active NFL guys in attendance are the who's who of NFL. Super Bowl Champions, Pro Bowlers and the games hottest rookies. This is not an event where you go and see some retired NFL player from the yester years. The name The Players Super Bowl Tailgate says it all, this event is where you go to get up close and personal with the players you see on Sundays on television and A LOT of celebrities. Hosted by Guy Fieri and 8 Celebrity Chefs. ESPN Sports anchor Jaymee Sire and the Iconic DJ Irie providing entertainment.