As we continue down the road to the Super Bowl, the first Super Bowl hosted by Minneapolis, home of Super Bowl 52 in 2018, was Super Bowl XXVI between the Washington Redskins and Buffalo Bills.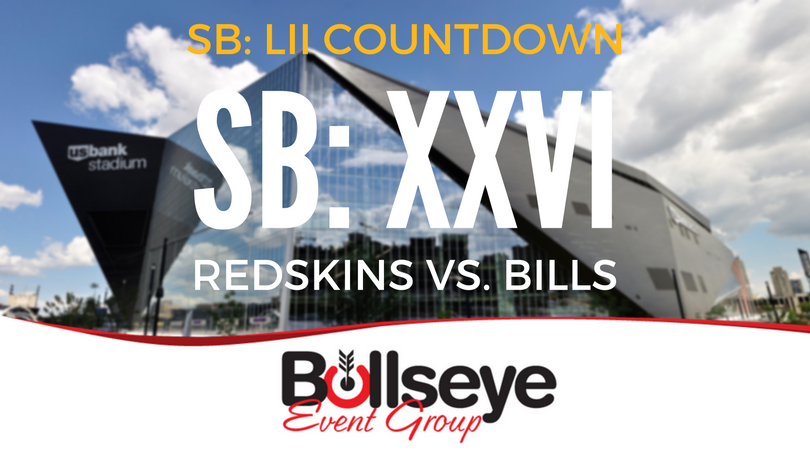 January 26, 1992
Played at the Hubert H. Humphrey Metrodome in Minneapolis, Minnesota, the Washington Redskins would defeat the two-time defending AFC champion Buffalo Bills by a score of 37-24, claiming their Lombardi trophy in Super Bowl XXVI.
After what was an incredible season for both teams in 1991-92, the Redskins would jump out to an impressive 24-0 lead early in Super Bowl XXVI. From that point forward, the Bills would have trouble gaining back that ground, eventually scoring 24 points of their own but losing by 13. Mark Rypien, quarterback for the Redskins, would capture Super Bowl MVP honors in 1992 with 292 yards and two touchdowns.
CBS was the exclusive home of Super Bowl XXVI for those watching at home, once gain having Pat Summerall and John Madden handle broadcasting duties, which tallied up to around 79.6 million viewers. The cost of a 30-second commercial spot jumped to $850,000, by far and large the most expensive to date.
---